By Spicyhair |
15
July 2019 |
0
Comments
How to Care for a Lace Front Wig
As a fashion accessory, the
lace front wig
become more and more popular and attractive. Many women prefer to buy more than one wig, in order to change for different hairstyles. Someone think that the
lace front wig
is a fashion style, they need use it to improve their temperament and confidence. The other one think that the lace front wig can make them more elegant and graceful. Others one think the lace wig is a daily necessities.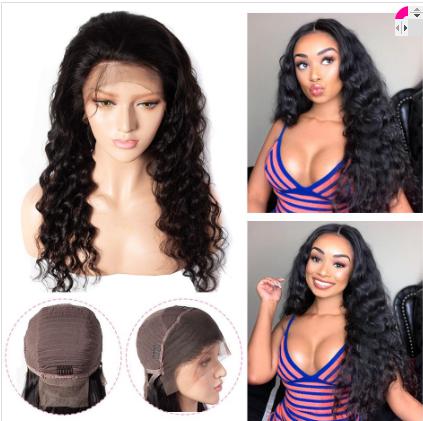 Irrespective of the reason for which you might be wearing the lace front wig, you'd better wash the wig from time to time in order to keep it clean and dry. Washing your lace front wig regularly not only keep it looking clean, new, longer, beautiful and attractive but also keep your wig avoiding shedding, frizz or tangling. In general, if you wear your lace front wig everyday, we advice u wash it once a week. If you frequently change your wig, we advice u wash it once half a month to per month. So how to wash a lace front wig? Follow these simple instructions below.
Preparation:
Folding Wig Stand
Wide tooth Comb
Human hair shampoo
Human hair conditioner
Towel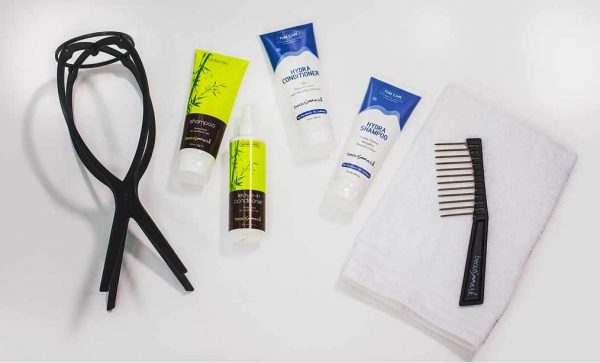 Step 1 : Detangle

Detangle Gently remove tangles using a wide tooth comb, working gradually from the ends to the base. Gently comb out your wig to avoid tangles and snarls. Before you wash, make sure you carefully detangle the hair using a wide tooth comb. Never place a badly tangled lace front wig directly into the water as water can make tangles worse.
Step 2 : Rinse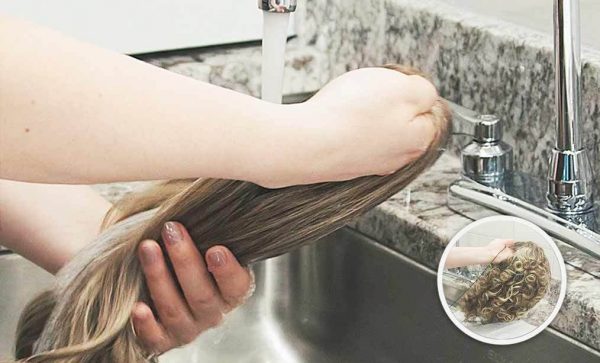 Rinse your lace front wig with lukewarm water (water could be at room temperature or slightly warmer) from roots to ends, instead of scalding hot water as it's damaging to natural human hair. Once it is damaged, nothing can be done to fix it. After then, gently press with a towel to remove excess water. Do not rub or wring as this can lead to tangling.
Tip: If your wig is curly, try leaving the hairnet on.

Step 3 : Shampoo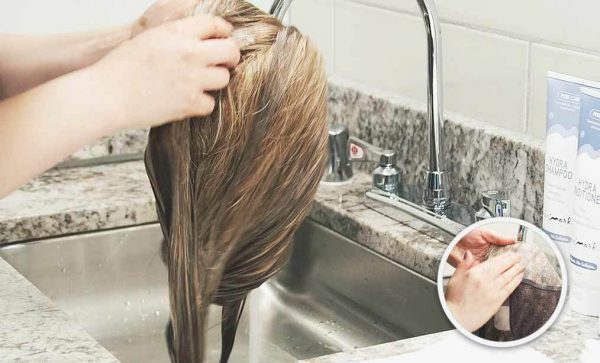 Add a very small drop of mild shampoo to the wet hair except the scalp area. Swirl the wig gently around for one to two minutes. DO NOT rub the cap or the hair with shampoo directly.
Gently apply some of the soapy water to the inside of the cap. DO NOT scrub the cap. Clean it with flow water and gently squeeze it to remove excess water as many times as necessary to ensure that all of the soap is removed.

Step 4 : Conditioner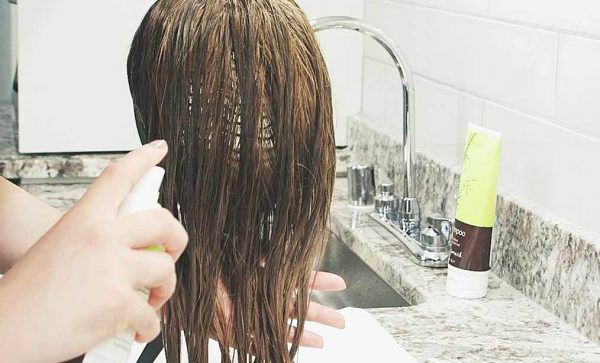 Add some human hair conditioner and leave in for a few minutes before rinsing. Do NOT apply conditioner to the root. By applying conditioner to the roots, the product will undo the knots in the cap and cause loss of fiber. Let lukewarm water flow in the same direction of the hair to avoid tangling. Squeeze and press the hair by the towel blot to remove excess water, do NOT wring.
Tip: If dry or damaged, use a deep conditioner.

Step 5 : Dry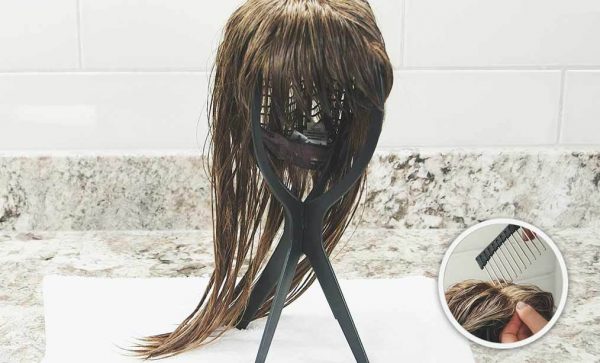 Dry the wig with a towel until the hair is only lightly damp. After that place it on a wig stand and let it air dry or use a blow dryer in coolest and lowest power settings. DO NOT rub your lace front wig roughly with a towel.
Conclusion: human hair wigs should be washed ONLY by hand with a gentle shampoo in cool water, thoroughly rinsed and air-dried with NO HEAT.
Leave a Reply
Your email address will not be published.Required fields are marked. *