By Spicyhair |
16
July 2019 |
1
Comments
How to dry color to pink hair?
Girls usually buy
natural black human hair bundles
and
closure
or
frontal
, so most are use black hair. Do you want to be different? Do you want to attract more people's attention? Do you want have a colored hair? a shinier color hair? Yes, We will show you how to dry
pink
color use short bob blonde straight hair wig.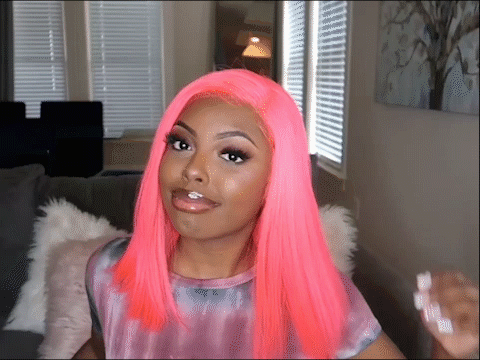 For Easier get pink color hair, we suggest use blonde hair coloring, blonde bundles or blonde wigs all are ok. If you have enough time, and want wear yourself, you can use blonde bundles or bundles with closure, if no free time, or want simpler to use hair, you can choose blonde wigs.
Ok, let's prepare some things that need to be used, hot water, cool water, pink coloration semi-permanente. Mix coloration and hot water, then put hair to water, and make the hair completely in the water, then only wait about 10 minutes. Check all hair are the pink you want, then take out and wash it in clear cool water, then only dry it and comb the hair with a comb.
Ok, only this.
Here is the video about dry color from blonde to pink.

Leave a Reply
Your email address will not be published.Required fields are marked. *